Olympian Treehouse XL 3 – Completely Customizable!
The Olympian Treehouse XL 3 features the brand new pergola with built-in side table for wooden swing sets! The fort structure has a 6′ high deck and a lower playhouse with 60 sq. ft. of play space. This swing set also includes a wood roof, 2 – gable kits, 3 position 9′ swing beam, 2 – belt swings, trapeze bar, 12′ rocket slide, pergola with side table, and the kitchenette.
Treehouse Series play sets include our exclusive limited lifetime warranty on all wood, metal, and hardware components.
Playset shown with: • Olympian Treehouse XL • Wood Roof • 2 – Gable Kits • Three Position 9′ Swing Beam • Steel Reinforced Swing Beam Kit • 2 – Belt Swings • Trapeze Bar • 12′ Rocket Slide • 6′ Rock Wall • Pergola with Side Table • Playhouse • Kitchenette
Customize this play set: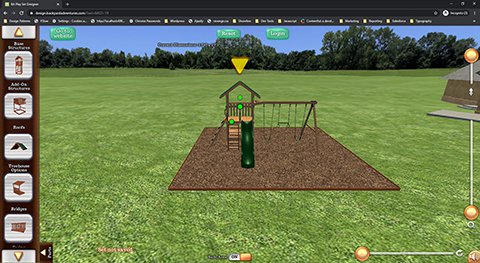 Start customizing this play set now!
Create an account to view your custom playset price.
Save your playset design.
Call Bear Playgrounds to place your order!