Olympian Outlook XL 3 – Completely Customizable!
The Olympian Outlook XL 3 has a unique straight and angled leg design offering all kinds of new possibilities. The fort structure has 5'and 6′ high decks with over 50 sq. ft. of play space. This play structure also includes wood roof XL, gable kit, adventure summit tower XL with combo ladder, tire swivel swing, 3 position 9' swing beam, 2 – belt swings, trapeze bar, accessory arm with trapeze bar, playhouse XL, 12' rocket slide, and double walled wave slide. Summit Outlook play sets include a limited lifetime warranty on all wood, metal, and hardware components.
Among other items you can add are an Infant Bucket and/or a Plastic Glider.
Customize this play set: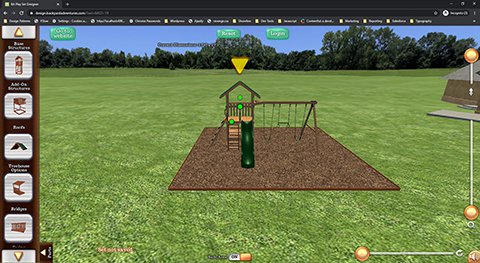 Start customizing this play set now!
Create an account to view your custom playset price.
Save your playset design.
Call Bear Playgrounds to place your order.