Freestanding Swing Set – Wood 
The Freestanding Swing Set – Wood – will fit in almost any yard when you cannot fit a traditional fort and swing beam combination in the same space. It is 8' tall just like our fort swing beams with 2 belt swings and a trapeze bar. Treehouse Series play sets include our exclusive limited lifetime warranty on all wood, metal, and hardware components. Space Saver playsets are designed for children.
Customize this play set: Choose Your Swings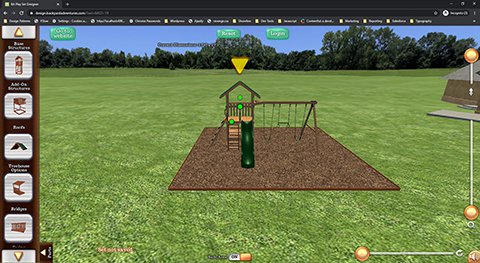 Start customizing this play set now!
Create an account to view your custom playset price.
Save your playset design.
Call Bear Playgrounds to place your order!